Case Study
Miss America 2.0
Rebrand, Campaign and Branded Content.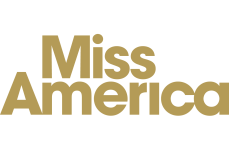 My Role and Responsibilities
Global Content Director
(Creative Director/Producer)

Film Direction
Production
Art Direction
Date: 2019
Agency: VMLY&R
Brief
Miss America needed to reposition its brand to align with sweeping cultural changes, calling into question the nature of its long history.
Challenge
Miss America's purpose was dwarfed by its most controversial symbol -- the bikini. Through research and cultural analysis, we found that the swimsuit competition was a key part of the brand's plummeting relevance. It was also a barrier to reaching its target audiences: brand partners and young women. In the era of #TimesUp and #MeToo, the swimsuit competition was tone deaf. If the swimsuit symbolized everything that Miss America had become in the public consciousness, getting rid of it symbolized everything that Miss America wanted to be.
Idea
So we said goodbye to the bikinis, making headlines in every major news publication and sparking conversation around the world. Liberated from its beauty-focused components, the competition's structure changed completely, instead highlighting candidates' achievements and platforms. It refocused the organization on its core values of women's empowerment, leadership and scholarship, and paved the way for Miss America 2.0.
We also developed a corresponding content series following the newly crowned Miss America 2.0 called 'Composed' based around her background as a musician and song writer, to bring to life the realities of what a new age Miss America can do.
Expression
Brand Strategy, Tagline, Logo and Brand refresh, Film, Digital Focused Content, Photography, Design, Tone Of Voice.
Result
A complete 180.

+131% Positive social sentiment online
7.5 billion earned media impressions
1 Bronze Cannes Lion: PR
2 Cannes Shortlists: Glass: The Lion for Change, Brand Experience & Activation
Miss America enters the era of wokeness.
- The New Yorker
We created a Content Series around the new Miss America who was an accomplished Opera singer, Musician and song writer called 'Composed' and started to create a new era for social content on the Miss America platforms.

Social Shorts - Branded Content